Introducing REDi (sounds like JEDi)
June 27, 2019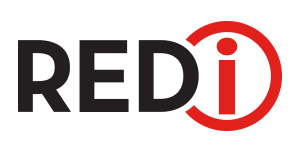 INTERPRO Technology has always been committed to choice. We bring great value to our financial institution customers no matter who they choose for a core or card processor. Now, thanks to our new strategic alliance with REDi we are able to offer you a superior, real-time alternative to your card processor's fraud prevention and detection service.
Your card processor is keeping a secret from you — you don't have to use their fraud service. The REDi suite of fraud solutions offers four key advantages over the fraud solutions you're using today:
True Engagement Platform

— REDi empowers consumers to choose the communication Medium that's most convenient for them to receive and respond to alerts. They can interact with the system on their terms.

Individualized Detection Engine

— REDi's detection engine customizes each cardholder's experience by analyzing individual — not just global — cardholder behavior. REDi's engine performs a deep analysis to identify individual cardholder spending patterns and know what's normal for them, ensuring that false alerts are kept to an absolute minimum.

Processor Agnostic

— Like INTERPRO, REDi is both core and card processor agnostic. Even as you change providers, you will never be required to move to an inferior fraud solutions.

Quick and Nimble

— If some previously unknown fraud activity occurs, you won't have to wait days or weeks to implement a new rule and risk losing even more money. REDi's response is immediate.
Is your institution ready to embrace the next generation of fraud prevention and detection? If so, contact INTERPRO Technology at 248-650-8695 or e-mail us at exec@interpro-tech.com for further information.